Research and transfer fairs 2020 - Participation options at OVGU booths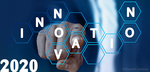 As part of the participation of OVGU in the joint project "Research for the future" and in preperation of the joint stands and individual trade fair participation of OVGU at research and transfer fairs for the year of fairs 2020 you can from now on communicate your request to join a (research and transfer) fair at the following link:

https://www.umfrageonline.com/s/MessenOVGU2020

The data is used to determine the need for participation in trade fairs of the institutes and departments for the year 2020. As of the 29 August 2019, after the receipt of all notifications about OVGU's joint and individual participations, it will be discussed and determinded on the basis of this data, which trade fair participations are supported and which trade fair stands can be organized.

Detailed information on the fairs has been complied for you in the appendix.
You will receive further information on the process after receiving your report and completing the survey.

Educational and student fairs as well as their planning are in the responsibility of the Department of Student Affairs and MKM.

You will find more information to the fair project "Research for the future" at www.forschung-fuer-die-zukunft.de.

If you have further questions, please send us an eMail messen@ovgu.de.

Best regards

Your FairTeam of the
Otto-von-Guericke-University Magdeburg
Transfer and Start-up Center (TUGZ)
Universitätsplatz 2 | 39106 Magdeburg
Building 18, 5. Level (please use south entrance)