Erstellt von Vivien Christoph am 14.11.2018 um 10:51 Uhr:
14.11.2018 (Anirban Saha) - As a part of the Global Entrepreneurship Week, Transfer and Entrepreneur Centre organised the MakerLabs tour inside the university. The tour, conducted in two languages - German and English, encouraged students to be a part of it and visit different incubators inside the university. The decision to have a separate tour is with the intent of having more international students explore more possibilities inside the campus.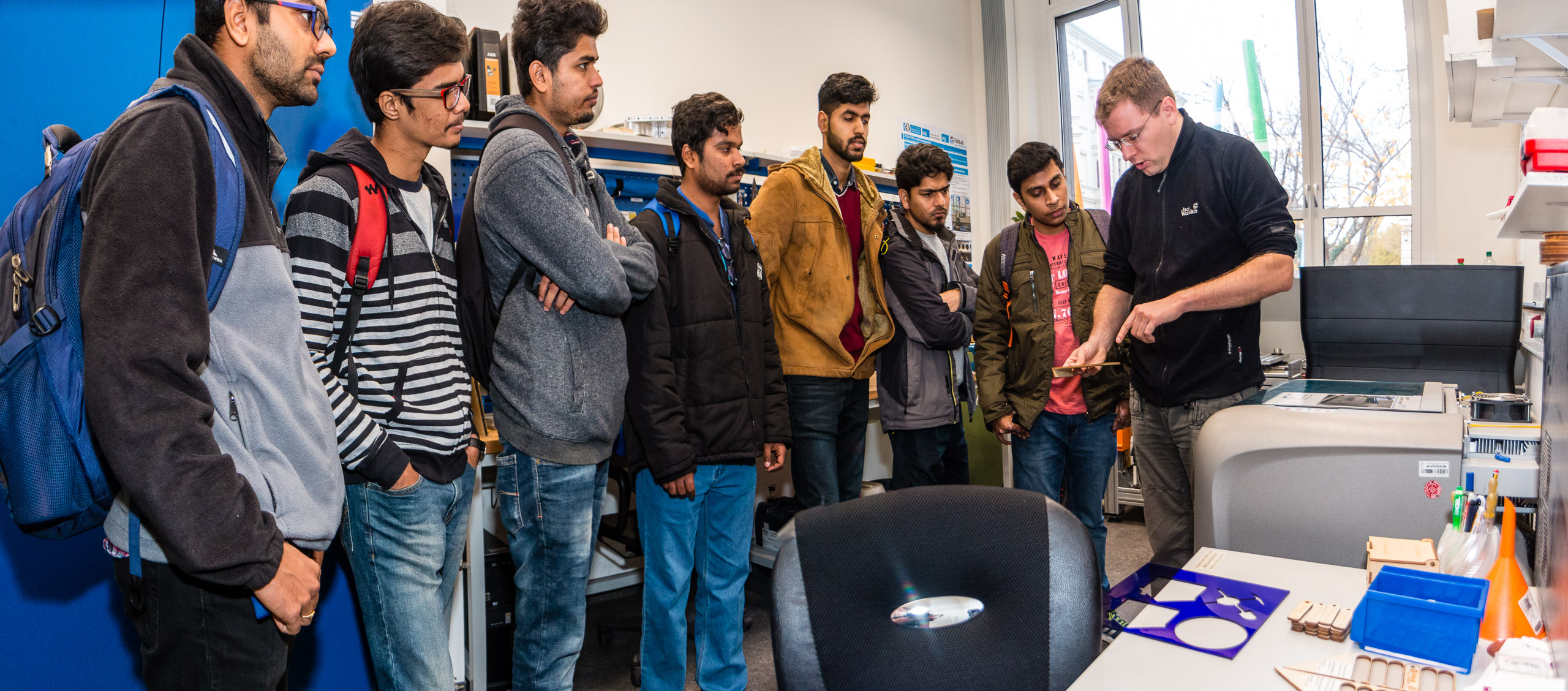 The tour begun at nine in the morning at the Flextronic Incubator at the Experimental Factory Magdeburg with a handful of the international students. The concept of an incubator was introduced to them and what opportunities and infrastructure that can avail, should they have an idea and a team to work on the same.
While the Flextronic Incubator amazed the visitors with the prototypes already built, FinTech Incubator amused the students when they said that one of the prototypes that they have implemented came from a school student. The FinTech Incubator works primarily on blockchain technology, cryptocurrency and renewable energy.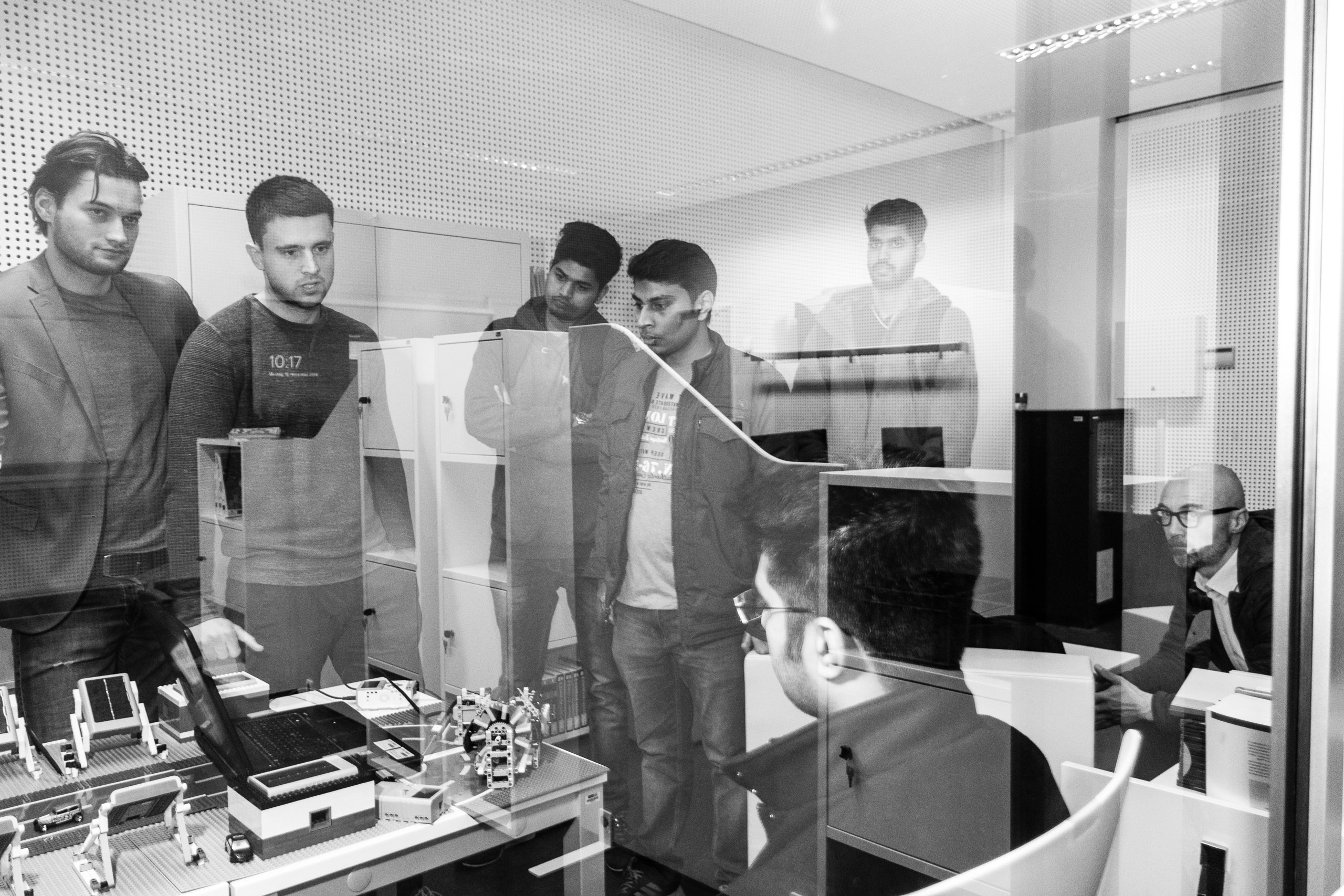 First semester student Hemanth from the Chemical and Energy Engineering found the FabLab and Additiv+ Incubator more like a Garage he would love to be in and build things on their own. From the 3D printers to the high precision laser cutter machine, every visitor appreciated what this incubator had to offer.
The AWI lab showcased the robotic arm "Sawyer" which can be very easily programmed to arrange things or how they use image recognition to make assembling smarter. Also in this incubator, they tried out the lab-grown Augmented Reality headsets. The PerformanceLab Incubator showcased the infrastructure and different ways they measure stress, vision tracking, balance control.



They realised they could make a little difference in their thoughts. Ram who studies Systems Engineering for Manufacturing, said, "All we need is our own idea. Everything else relating to support is provided here."
And with this, the Transfer and Entrepreneur Centre would like to end this post. We look forward to engaging more international students who are motivated and who want to explore. Needless to mention, at the International Startup School the course has become a little compact. See you there!
photo credits (c) Christian Rößler/ TUGZ